Certainly, everyone in the vicinity was quiet, expectant.
The Reunion - Original Series - Episode 3 - Back To School - The Zoom Studios
What industry? Brendan drew in air. Nobody said a word. A few hands reached up to faces to cover smirks. Someone walked away. Shaun raised his eyebrows again. Brendan sat with his hands on his lap, the dull thud of final defeat and a grinding anguish heavy in his stomach.
Brendan, however, had long since ceased to hear. Fresh blood filled his mouth as his teeth sank slowly into his tongue. He barely noticed he was beginning to sever it.
The Reunion.
Navigation menu;
Teeter-Totter Between Lust and Murder.
Theatre in the Expanded Field: Seven Approaches to Performance (Methuen Drama Engage).
The Reunion: a new science-fiction story about surveillance in China.
Liz and Bobby and the Treasure of Ghosts!
His eyes burned from the pain, but Brendan only noticed the strange cold sensation began to finger its way down his back. He walked dazedly through the locker-lined hallway, which, when he came in, had seemed so much smaller than when he walked through them every day for four years, but now appeared in their original massive, ominous form. He could hear the water running as he drew near. Shaun was loosening his tie when Brendan walked in.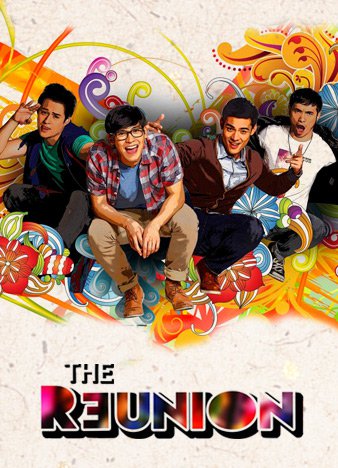 Shaun turned to him. Brendan moved slowly, his mouth hanging open slightly, the lemon-sterile air of the bathroom drying his throat. His upper lip curled under his teeth. Brendan sucked down some of his pooling blood. The skin on his arms crinkled uncomfortably. It was missing, lying dormant or gone entirely. There was just sadness, above a weak smile.
He snorted a small, clean laugh. They stood there, shaking hands, once, twice. The ring pressed into his palm. He put his arm on Brendan, whose tremors reached from his face to his shoulders, his torso, under that ill-fitting shirt, quaking.
The Reunion by Roisin Meaney
Brendan, still holding on, was propelled into life. He crashed into it, banging it open and nearly closed again as he fell into the toilet face first. Some of his teeth pinged along the floor. The arms of his suit jackets stuck to the caked urine on the floor like sap.
The Reunion Project
The greasy lemon smell was overpowering. Shaun swung for a handle to pull himself up, but found only the rim of the toilet slick with blood. He slipped, crumpled into a sitting position, and had time to see Brendan over him in the stall before stars exploded behind his eyelids. Above the cheeks, the eyes registered one part uninhibited joy, one part irrevocable suffering.
The years of developing and maintaining muscular perfection were useless to Shaun against the skinny washed out assailant who he had forty pounds on. Brendan threw Shaun against the row of sinks. Shaun ran to keep his feet under him, keep himself from going down again. His forehead connected with the mirror, sending jagged splits through the glass in a spiderweb pattern. He reeled back, stumbled over his legs, was caught by Brendan in a trust-fall. He made another odd sound, an open-throated bellow as his abdomen spasmed in fear, and jerked towards the door, which led to outside, and safety, and ease.
Weak with helplessness, he spilled along the tiles, his kneeling weight not nearly enough to open the door. Before he understood what was happening, the gasoline green door, swinging gently, was receding away from him, shrinking as he felt the click of the tiles under his buttocks. He was turned, facing the cool white of another toilet, free of blood and teeth and orange piss-marks.
When he coughed, flecks of red dotted the clear water, spinning lucidly. It reminded him of tie-dye. It reminded him of a pair of sweatpants. He was forced under, the cold water lapping at his head, his lips against the porcelain bottom. His jagged teeth made his gums scream in pain.
MORE STORIES FROM AUTHOR Colin's Home for the Damned
Exhausted lungs began heaving in great gulps of water. He struggled, reaching for the toilet handle. Brendan caught his arms, putting him in a full nelson, the bloody water now complemented with oil from the mousse in his hair. It throbbed pathetically. Shaun hung limp at the bowl. Purple blood thick like fructose dribbled from his neck to the floor.
His hands were palm-up by his sides, the weight of his body resting on his neck which no longer gurgled, sputtered. Brendan straightened up. The cold, the burning, the pulsing itch, all were muted now. His heartbeat was steady, a migraine blooming behind his brow. He grabbed a paper towel and spit clotted blood. The nauseating hum of a crowd came in from behind the bathroom door.
He moved towards it, finding it remarkably easier to open than when he came in before. He seemed to take up more space in the hallway now. His head was closer to the ceiling than it had ever been. His long strides made him feel capable. He moved past the open doors of the cafeteria leisurely. No one noticed the blood-soaked man. He walked to the double doors of the entrance, out into a breezy May night. Stopped, suddenly.
He seemed to deliberate to himself, smiled like he had almost forgotten to cash a good lottery ticket. Walking back inside, he found the fire alarm behind the front desk. He leaned over it easily, breaking the plastic bar and pulling the handle. As the alarm sounded, he left the building, breathing the fresh, earthy wind that blew on Spring nights. His car was at the other end of the lot. It was a good night for a walk. This story was submitted to Creepypasta. Please wait Average Rating : 8. Eliza was in her bed upstairs. Mother cleaned her up. She made her look very pretty. Read Now.
Average Rating : 6. The soggy heathland hugged itself underneath a dome sky. Tracts of mire lay sunken in some places, valleys of soft earth unable to withstand A bomb went off in the city.
It happened on Monday. Today is Thursday. My dad was there. This FREE, two-day informational and networking event is designed for people living and aging with HIV, and individuals who are supportive of or providers of care for people living and aging with HIV. Presentations will include exploring how work earnings interact with policies of our essential benefits and supports, legal rights and protections related to employment, and key programs, resources and strategies for jobseekers and workers living and aging with HIV.
In addition there will be one-on-one access for attendees to collect information and speak with representatives of key employment programs, training and education, financial aid, legal services, benefits advisement and other related resources. To register for Day 1 click here.
Keith R. To register for Day 2 click here. To register for The Reunion Project-D. The Reunion Project was founded in by long-term survivors of HIV Matt Sharp and Jeff Berry, who recognized that there is an entire group of individuals who had survived the epidemic but in many ways have been left behind by the community that they helped to build.
The Reunion Project provides a safe space for survivors of HIV to come together and honor the fact that even though they have weathered great adversity and tremendous loss, many have come through the experience with a certain degree of resilience. We feel these stories deserve to be told, and shared, to help those who may need help in finding their way back out of isolation, depression, or post-traumatic stress that came as a result of surviving the epidemic.
The Reunion Project hosts one-day summits around the country.
The Reunion
The Reunion
The Reunion
The Reunion
The Reunion
The Reunion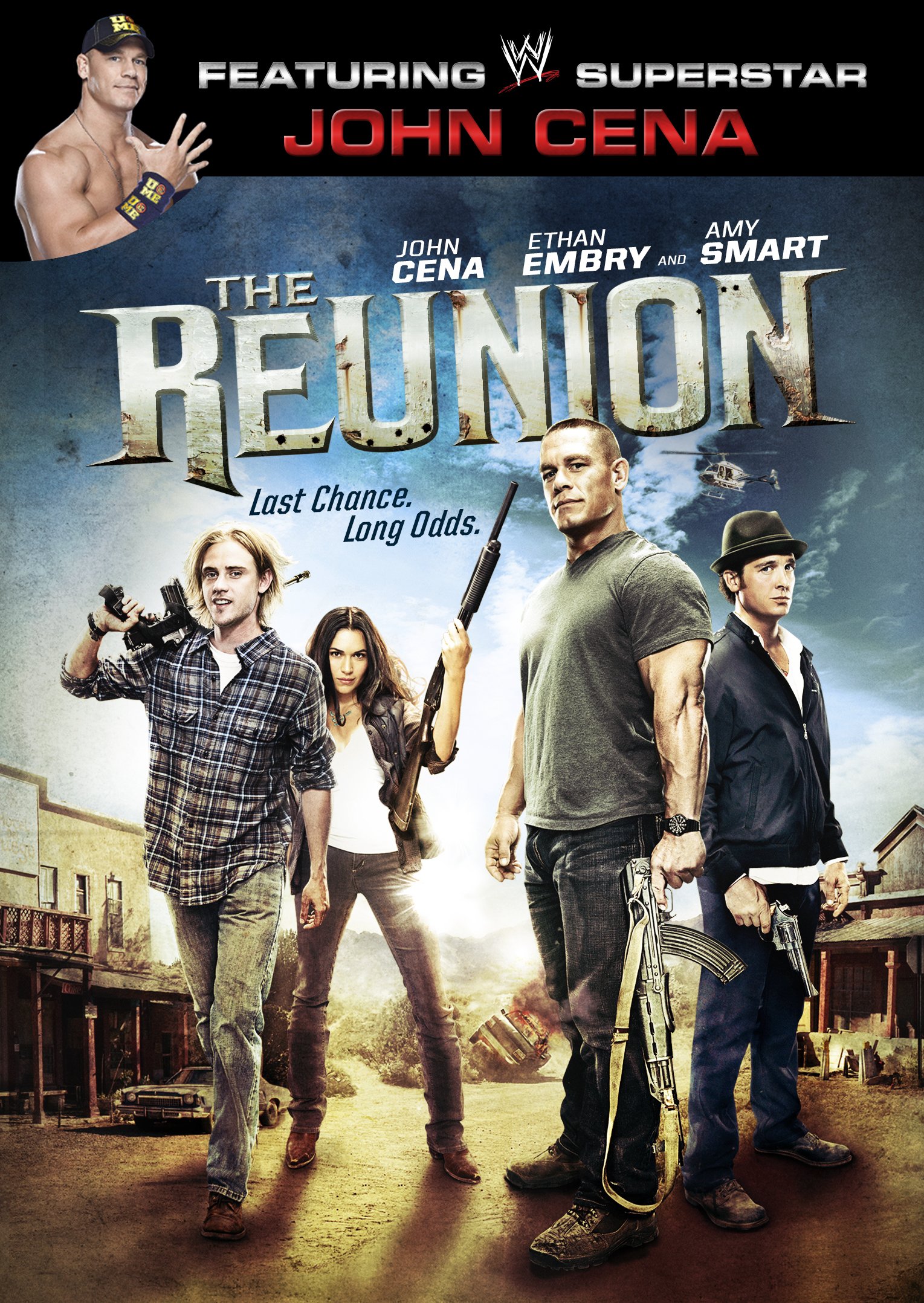 The Reunion
---
Copyright 2019 - All Right Reserved
---